How can a Building learn from a Rock?
How can a Building learn from a Rock?
Architecture Thesis @ Cornell University
Rapid urbanization in China resulted in a parade of international style high rises. This thesis defines a spatial language derived from Philosopher Rocks, and introduces a new high rise typology that addresses the challenges of Chinese megacities.
The Chinese believed that somewhere in the highest mountains there was a cave that was an exact representation of the world outside. It is because of this inward focus that Chinese culture looked for paradise inside of things, and the embodiment of this ideology is the Philosopher Rocks.
1 of 2
Taxonomy of Formal Characteristics // Catalog of the three precious stones: Taihu, Ying, Lingbi, organized by porosity and texture
2 of 2
Philosopher Rock Metaphors // Besides these formal qualities, rocks, were also admired for their resemblance to mountains or caves, particularly the magical peaks and subterranean paradises. Some rocks were appreciated for their resemblance to animals, birds, human figures, or mythical creatures.
2,000 years ago philosopher MiFu created four principle aesthetic criteria in Chinese Philosopher Rocks- "skinny, porous, wrinkled, thorough".
1 of 4
"Skinny" Research Board // A "Skinny" rock should have proportions that are top heavy, which signifies a lifting towards the heavens.You would expect the rock to collapse...but it balances itself out in unexpected ways.
2 of 4
"Porous" Research Board // A "Porous" rock should be filled with holes, but still retain enough mass to hold itself up. Water should be able to flow through the rock from top to bottom , while hitting all surfaces in a rhythmic pattern.
3 of 4
"Wrinkled" Research Board // A "Wrinkled" rock should have multiple scales of textures - furrows, pockets, wrinkles, and veining. It should reveal a story of age and weathering.
4 of 4
"Thorough" Research Board // A "Thorough" rock should allow light to touch all surfaces throughout the day. There should be a great deal of depth that can be seen through the rocks. One can almost imagine him or herself strolling in these spaces.
Can a good Rock also make a good Building?
How can we extract the skinny porous, wrinkled and thorough qualities and apply them in the built space? Below are architectural analogies that support this hypothesis.
1 of 4
"Skinny" Architectural Analogies // Skinny speaks about the building's capacity to be in a state of equilibrium in unexpected ways. You might feel a sensation of fear and wonder when viewing the building from afar, or while approaching its entrance.
2 of 4
"Porous" Architectural Analogies // A Porous building is one of continuous surfaces. Just as water is able to flow effortlessly and pool in larger areas, so can the circulation of people.
3 of 4
"Wrinkled" Architectural Analogies // A wrinkled building may have a variation in the scale of its patterns and textures. Some may be so large that it serves as the structure of the building. Other may be so minute that it is only reflected in the texture of the material.
4 of 4
"Thorough" Architectural Analogies // A thorough building should have enough openings to allow light to flow effortlessly through the spaces. Light has the ability to reveal depth and create a variety of spatial conditions throughout the day.
Real estate in Chinese megacities is limited due to overpopulation. This phenomenon is most evident in cemeteries and columbariums. This Vertical cemetery typology hopes to bring people closer to their ancestors, their culture, and their natural environment.
1 of 4
Hangzhou Site Map // Based on the spatial and philosophical implications of the rocks, a cemetery complex is the most ideal program to test my research. Hangzhou is segmented into three parts: the mountains, the lake, and the city. Burials in China are traditionally placed on mountains to be closer to the heavens, but the distance, and over population of the city makes it unreasonable. As a result, the mountain must be brought to the city.
2 of 4
Daylight, Wind, Program Diagrams // Each move is intentional, such as morning rituals, Tombsweeping Day, Chinese New Year, prevailing NE/NW winds, views towards the three mountains, the lake, and the sky.
3 of 4
Building Sections Enlarged // The building will be a direct response to the landscape, environment, and aesthetics of the region. Just as wind, water, and sunlight erode the rocks, these natural elements will also intentionally form the building.
4 of 4
Building Section // The Vertical Cemetery has a "Skinny" structure and form, "Porous" circulation and surfaces, "Wrinkled" concrete textures, and "Thorough" openings for light, wind, and views.
Prototyping and Research
Prototyping and testing existed throughout my entire process.
1 of 10
In January 2016 I made a trip to Taihu Lake to see the stones in person. The phone app, 123D Catch, was used to stitch the 360° photos from the exhibition into digital models.
2 of 10
Meshmixer was used for detailed edits and preparation for 3D printing.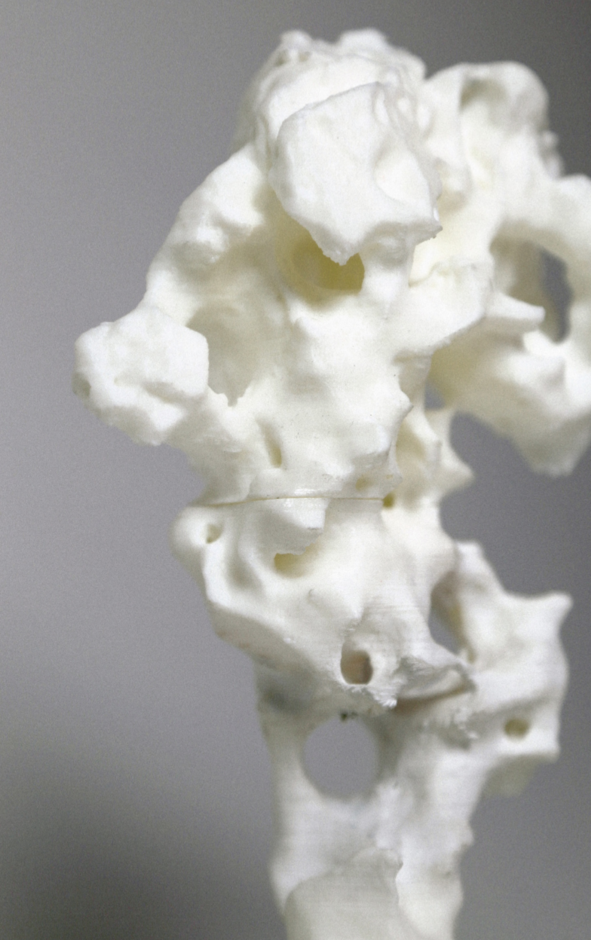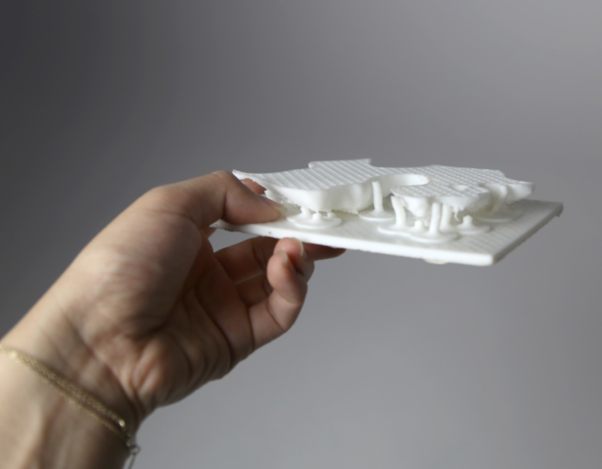 6 of 10
3d print // Grid Variations
8 of 10
Physical Model // Explorations on Fragmentation, Structure, and Deformation using High Density Foam
9 of 10
Physical Model // High Density Foam
10 of 10
High Density Foam // Fragmentation Study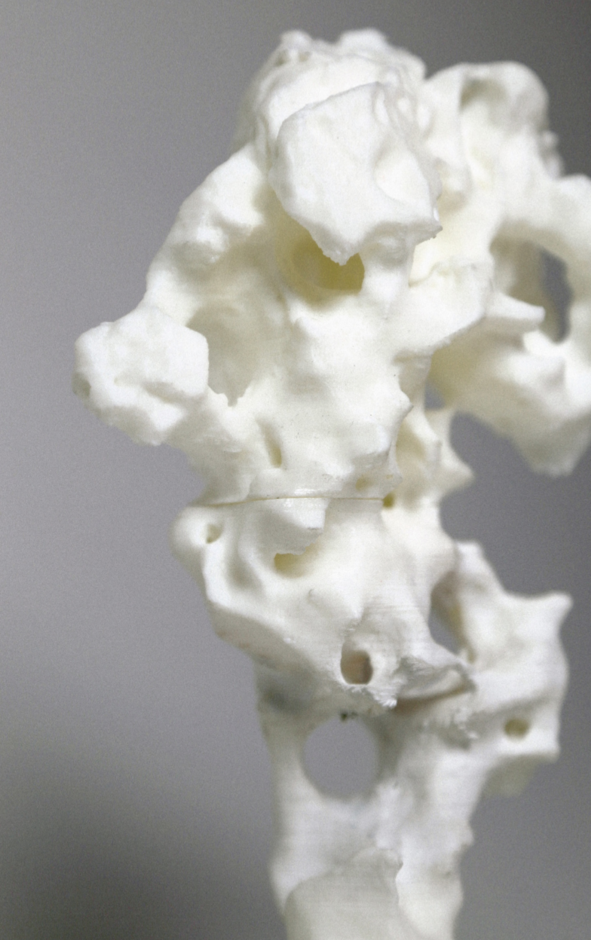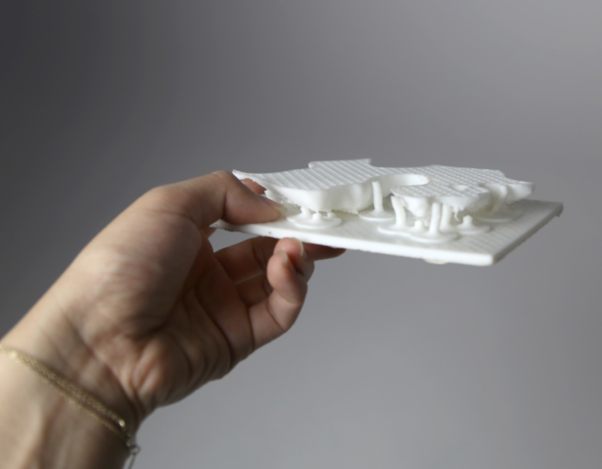 Advisors: Jim Williamson, Sasa Zivkovic
Faculty Critics: Esra Akcan, Mark Morris
Guest Critics: Kyna Leski, Andrew Witt
Final Review: Hartell Gallery, 11:00am